It's Camp NaNoWriMo Season everyone!!! *cue the screams of excitement...or the screams of those still wondering what they're supposed to be writing about*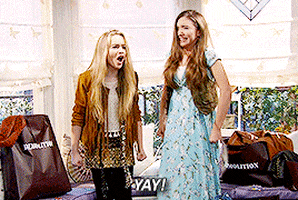 This year, I'm undertaking something I have
never
successfully attempted before. Co-writing a book. I'm doing this with the amazing Lucy Agnes @
Tangle Webs and Fairy Rings
.
So how are we going about this? We're running headfirst into it like chickens without heads. Well, not quite that bad. Anyways! For those of you considering this, but feeling a little daunted, here's some things Lucy and I have learned about this.

Have two POV Main Characters
I don't write in the same way as Lucy Agnes. Our styles generally tend to be very different, and we knew that it'd be better for each of us to write a different character rather than trying to both write our different styles and ideas into one. So, each of us have a POV character. Each chapter-ish changes POV, so we each write about the equal amount.
She writes as Elaine, and I write as Andrea. Both play equally important roles in the story, and both are very different.
Outline
You can't really pants something like this. Especially since you're not going to be able to write with each other the entire time. We were able to actually sit down together and plot ... some of it. :) Both of us were so busy with other projects that NaNo kind of crept up on us, but we still know at least the first five chapters, and we know where we want the story to go. We're still discussing details and things like that over email as we go, but for the most part we've determined what we want.
Communicating
Assigning Chapters
This is super important. Especially if the chapters involve both characters. We tried to do every other chapter, but sometimes we have to adjust depending on the story, or who would be better as POV character in a certain scene. If we didn't assign chapters, it'd get confusing fast, with both of us writing our own takes on the same thing and doing more than we need to.
Writing in the Same Person
She always writes third person. I haven't written much third person since like...six years ago. So we talked and decided on third person.
Character Chatting
We've started this (just barely) so that we can see what the other person would like to have happen with her character in a scene she may not be writing. Or just so we can learn more about the other character (since neither of us have really read anything the other has written).
Listening to the other person
Since it's not just you, you're not the only person brainstorming. Maybe the other person has an idea you don't like (hasn't happened with this story :D ), or maybe it doesn't fit with one of your suggestions. Make sure you're not taking over, and also, make sure that you're not just letting the other person take over. Both people making the effort is what makes this work. And it's also how it can become a more original story. Don't take over the story.
Encourage each other
Word war with them. Congratulate on meeting daily goals. Check and see how the other person is doing. It also really helped for us to both do this book during Camp NaNo. So we're both working for the same amount of time toward the same goal.
Have you ever co-written a book? Any advice as Lucy and I attempt this during Camp NaNoWriMo? Have you ever considered co-writing a book?